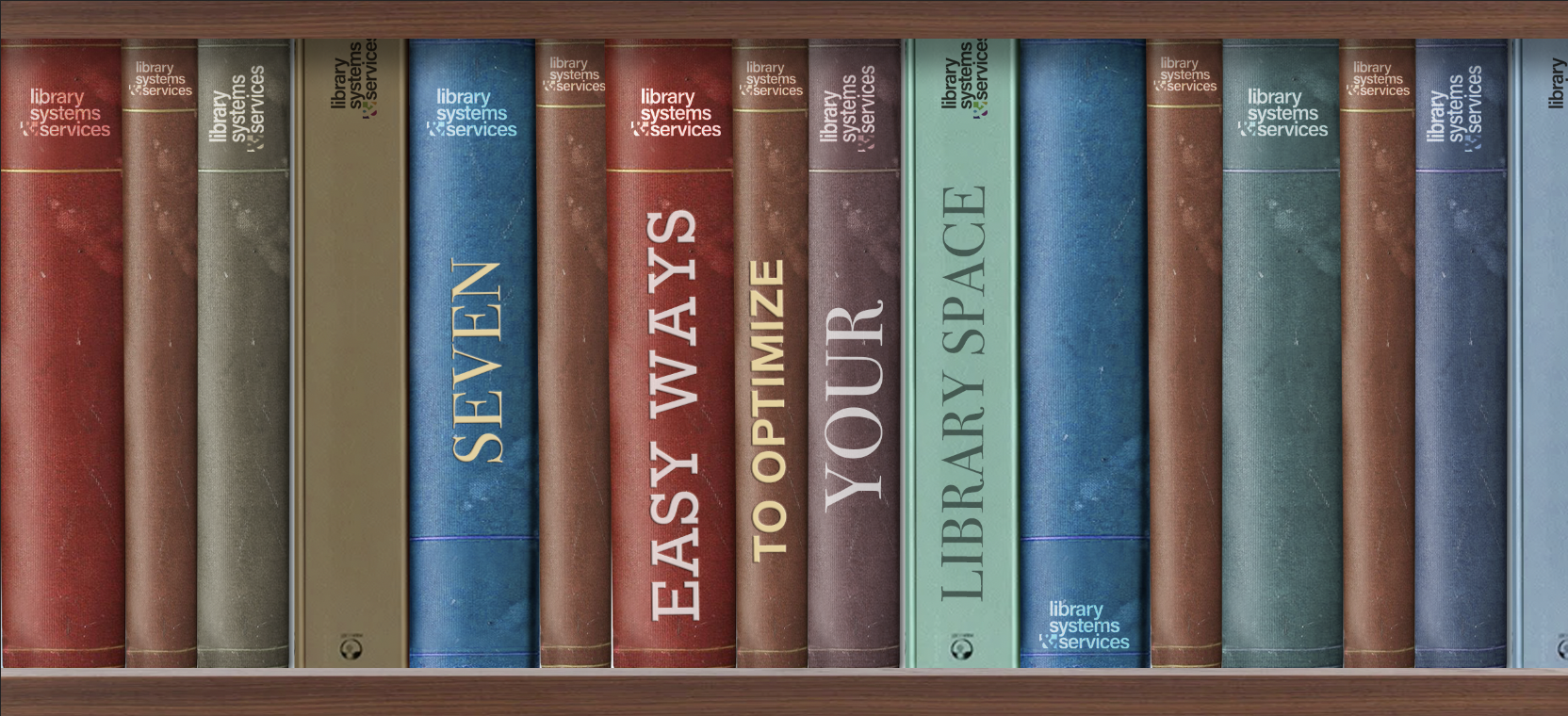 7 EASY WAYS TO OPTIMIZE YOUR LIBRARY SPACE (THAT WON'T COST AN ARM AND A LEG)
In a recent survey conducted by The Library Journal, out of the 5 challenges that keep library leaders awake, optimizing facilities scored the highest. With technology constantly evolving and human behavior changing concurrently, public libraries continuously strive to reinvent themselves from being information hubs to being community anchors. Facility optimization plays an important role in making libraries a key element of the social infrastructure where offerings like formal and informal learning, technology access, workforce development, and community engagement are directly dependent on an efficient layout. It is also one of the most overlooked and underrated initiatives at a public library, primarily because besides time and effort it also requires money. However, we have discovered that minor modifications can have a major impact on patron satisfaction and library goals. With over 30 years of experience, managing around 80 libraries and gathering insights from thousands of patrons, we have come up with 7 easy ways to optimize space that won't cost an arm and a leg.
1) Create a Sense of Arrival
For most patrons libraries are an escape from their daily stresses and the noise from the outside world. This wonderland experience should start from the moment they walk in. Take advantage of prime real estate. Leverage a market place with bestsellers, new titles, and information about programs near the entrance. The wow factor should begin with your best foot forward – at the entrance.
2) Create Efficient Clusters
Fully understand your priority audiences and services, then design a zonal scheme that gives the right balance between areas for different ages, activities and types of stock. Modern public libraries serve as community hubs, so create clusters that encourage group work and collaboration. Work with your building not against it, using spaces that organically fall into a draping layout. Libraries should not be static places, movement should not just be a practical possibility, it should be a visual statement.
3) Innovate Touch Points
Get rid of fortresses. Encourage staff to walk around engaging with patrons. Consider a combined circulation and reference desk. Maximize self-service, reduce counter size and motivate staff to move and mingle. Plan the workflow of stock management through deliveries and returns.
4) Delve into Shelving
Consider ratios, adjacencies and the specific combinations of shelving in differently sized spaces. Weed the collection often so you remove a little bit of shelving to open up a little bit of space. Ensure shelves are not cluttered and do not take up a lot of space. Consolidate and remove some shelving pieces to open up space.
5) Make Space
Start your hunt for the extra space with the storage area. Consider modular storage and clean out storage space that takes a lot of room. Many libraries partner with other libraries to organize shared storage and minimize duplicate copies. These facilities ensure access to and preservation of materials while removing excess holdings from collections. Avoid designating space for processing, you can always buy them preprocessed. Working at libraries is not a spectator sport, consider shared offices and workspaces.
6) An eye on Interiors
With a little investment, consider furniture that is comfortable, durable and easy to clean. Invest in modular furniture that offers privacy. Consider using carpet squares so the worn-out squares can be easily replaced and expense can be minimized. Also, consider modern flooring alternatives. Leverage good signage to advertise different types of collections and genres.
7) Ambiance Matters
Ensure ADA compliance in areas like restrooms, site-lines to restroom doors, etc. Maximize natural light and brighten up bathrooms to discourage drug use. Use color and imagery to create ambiance and stimulus and curves to open up spaces. Disrupt the factory layout by avoiding straight rows of desks and shelves.